Ministry of Social Justice & Empowerment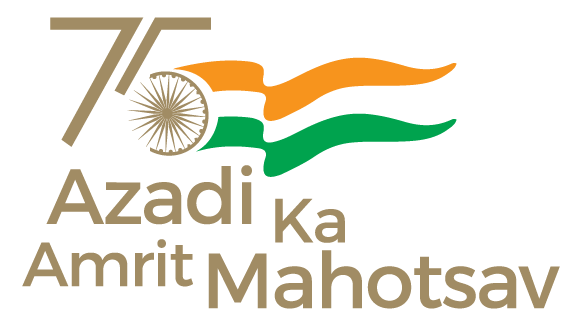 The population of senior citizens, as per Census 2011, was approximately 10.38 crore, amounting to 8.6% of the total population in the country.
The National Policy on Older Persons, 1999, which is presently in force, envisages State support to ensure financial and food security, health care, shelter, protection and other needs of older persons to improve quality of their lives.
Under the Umbrella Scheme of Atal Vayo Abhyuday Yojana, the Department of Social Justice and Empowerment is implementing various welfare schemes for improving the living standard of senior citizens. Details of such schemes are at Annexure.
Annexure
The Umbrella Scheme of Atal VayoAbhyudayYojana, being run by Department of Social Justice and Empowerment, has the vision to create a society where senior citizens live a healthy, happy, empowered, dignified and self-reliant life alongwith strong social and inter-generational bonding. The Umbrella Scheme has the following welfare schemes for senior citizens:
Integrated Programme for Senior Citizens (IPSrC):
The Ministry of Social Justice and Empowerment implements a Central Sector Scheme namely Integrated Programme for Senior Citizens (IPSrC) under which grants in aid are given for running and maintenance of Senior Citizens Homes/ Continuous Care Homes, Mobile Medicare Units etc. to the Implementing Agencies (IAs) such as Registered Societies/ Panchayati Raj Institutions (PRIs) / Local bodies; Non-Governmental/Voluntary Organizations.
State Action Plan for Senior Citizens (SAPSrC):
Appreciating the critical and significant role of States/UTs, each State/UT is expected to plan and strategize taking into account their local considerations and frame their own State Action Plans for the welfare of their senior citizens. This State Action Plan may comprise a long-term strategy for five years as well as Annual Action Plans. Department of Social Justice and Empowerment releases funds to the States/UTs for formulation and implementation of their State Action Plans.
RashtriyaVayoshriYojana (RVY):
RashtriyaVayoshriYojana (RVY) is a Central Sector Scheme funded from Senior Citizens' Welfare Fund. Under the Scheme of RVY, aids and assistive living devices are provided to senior citizens belonging to BPL category or those senior citizens who earn less than 15000/- per month and suffer from age related disabilities such as low vision, hearing impairment, loss of teeth and loco-motor disabilities. The aids and assistive devices viz. walking sticks, elbow crutches, walkers/crutches, tripods/quadpods, hearing aids, wheelchairs, artificial dentures and spectacles are provided to eligible beneficiaries, free of cost. The Scheme is being implemented by Artificial Limbs Manufacturing Corporation of India (ALIMCO) which is a Public Sector Undertaking under the Ministry of Social Justice and Empowerment.
Livelihood and Skilling Initiatives for Senior Citizens:
It aims to supplement the efforts of the senior citizens by providing them opportunities to enhance their earning and sense of self-respect. To encourage senior citizens of the country to form Self Help Groups for keeping themselves engaged for carrying out activities that may result into marketable products. This scheme has two programmes:
Senior Able Citizens for Re-Employment in Dignity (SACRED) portal – The portal allows bringing people together by virtual matching of preferences by providing the Senior Citizens a platform to connect with the private enterprises for certain positions. For this, the Ministry dedicated the SACRED portal (http://sacred.dosje.gov.in) to the Nation on 01.10.2021 on the occasion of the International Day of Older Persons.
Action Groups Aimed at Social Reconstruction (AGRASR Groups): The Senior Citizens are encouraged to form Self-Help Groups (SHGs), which will provide them with a platform to share the time constructively with each other. To attain financial assistance under the scheme SHGs will function as 'Action Groups Aimed at Social Reconstruction (AGRASR Groups)'.
5. Promoting Silver Economy:
To promote out-of-the-box and innovative solutions for the commonly faced problems, innovative start-ups will be identified and encouraged for developing products, processes and services for the welfare of the elderly under this initiative. The selected start-ups/start-up ideas can be provided equity support of up to Rs.1 crore per project while ensuring that the total Government equity in the start-up should not exceed 49%. For this, the SAGE portal (http://sage.dosje.gov.in) has been launched on 04/06/2021.
6. Channelizing CSR funds for Elderly care:
This initiative is to channelize the CSR funds in an appropriate manner for elderly care projects. Under Schedule VII of Section 135 of the Companies Act, setting up old age homes, day care centres and such facilities for Senior Citizens are approved items for CSR funding.
7. National Helpline for Senior Citizen (14567)-Elderline
The Ministry has set up the National Helpline for Senior Citizen for senior citizen to address the grievance of the elders. The helpline has been launched across the country and has been dedicated to the Nation by the Hon'ble Vice President of India on the occasion of the International Day for Older Persons i.e. on 01st October, 2021. The Elder line offers services to the senior citizens through toll free number 14567.
8. VayoshreshthaSamman- A Scheme of National Award for Senior Citizens:
National Award for Senior Citizens 'VayoshreshthaSammans' are conferred to eminent and outstanding institutions or organizations and individuals from different categories. The VayoshreshthaSamman Awards are given on 1th October every year by Hon'ble President of India in a function organised at VigyanBhawan, New Delhi. The Awardees are given a Certificate, a Memento and also Cash Award in some of the categories.
This information was given by Minister of State for Social Justice and Empowerment Sushri Pratima Bhoumik in the Lok Sabha in a written reply today.
*****
MG/RNM
(Release ID: 1844991) Visitor Counter : 320
Read this release in: Bengali