People have now taken the front to grant the status of Nagar Panchayat to Lansdowne city. On Monday, the townspeople submitted a memorandum to the regional MLA Dilip Rawat, demanding that the proposal to grant Lansdowne the status of Nagar Panchayat be passed in the cabinet.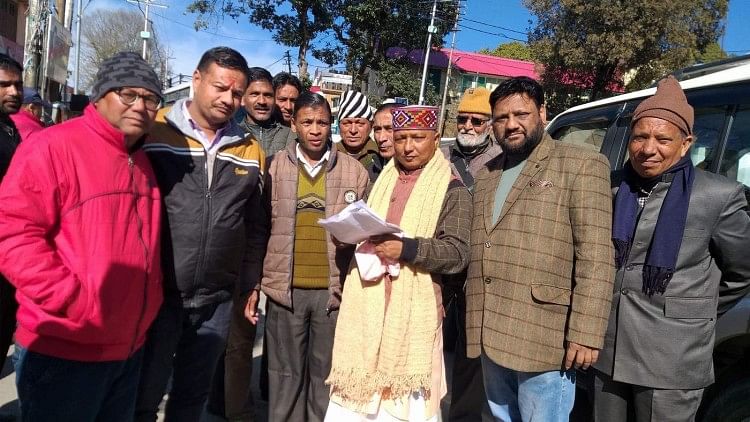 On the occasion, people said that the Cantonment of Himachal Pradesh has been given the status of Nagar Panchayat under the proposal given by the state government to the Defense Minister. Similarly, the demand to separate Ranikhet and Lansdowne from the cantonment area is years old. For the cabinet proposal, they should pressurize the government and help them to save the people from the complex conditions of the camp.
In another demand, the townspeople drew their attention towards the irresponsible attitude of transport, saying that due to faulty functioning of the Transport Corporation, the difference of one hour in the time of bus service running from Dehradun to Lansdowne and Dehradun to Dhumakot Was, but now the time for both is one. Whose passengers are facing inconvenience. He demanded that both buses be done as before.
Those who gave memorandum included BJP's media in-charge Mukesh Aggarwal, Bhubaneswar Khandelwal, Hitesh Sharma, Ajay Aggarwal, Ajendra Rawat, Chandi Prasad etc.