Ministry of Social Justice & Empowerment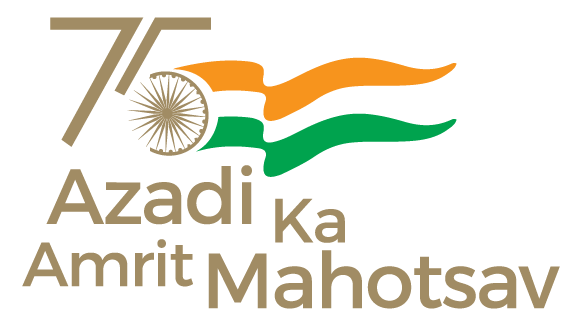 There is no scheme from this Ministry for construction of old age homes. However, under the 'Atal Vayo Abhyuday Yojana (AVYAY)', Grant in aid is provided to NGOs/Voluntary Organisations for running and maintenance of Senior Citizen Homes (Old Age Homes), Continuous Care Homes, etc. All these Homes are mandated to maintain the standard norms prescribed in the scheme (given at Annexure-I). To verify compliance of these institutions to the given standards, a Project Monitoring Unit has been constituted. Wherever any institution is found to be violating these standards the grant is cancelled after giving opportunity for them to explain the same. Presently, grant in aid is being provided to implementing agencies for running and maintenance of 502 senior citizen homes across the country. State/UT wise details are given at Annexure-II.
The Department of Social Justice and Empowerment is committed for covering all districts of the country with at least one senior citizen home under IPSrC. The Department is implementing various initiatives under AVYAY, like IPSrC, Rashtriya Vayoshri Yojana (RVY), Senior Able Citizens for Re-Employment in Dignity (SACRED), Action Groups Aimed at Social Reconstruction (AGRASR Groups)- Elderly Self Help groups, Promoting Silver Economy, Channelizing CSR funds for Elderly care, ELDERLINE: a Help line for Sr Citizens on Toll free no.14567, Awareness Generation and Capacity Building, for providing security and welfare of senior citizens across the country. Details are given at Annexure-III.
Annexure-I
Standard norms under Atal Vayo Abhuday Yojana (AVYAY) to be followed by implementing agencies for running old age homes
(1) Land – The land for the old age home should be adequate to comply with the Floor-Area Ratio (FAR) as prescribed by the relevant urban body/State Government. In the case of semi-urban/rural areas, the State Government shall provide adequate land for setting up of an old age home of requisite capacity such that there is adequate land for recreation, gardening, further expansion etc.
(2) Living Space- The old age home shall have minimum area per resident as per the following norms:-
(i) Area of bedroom/dormitory per resident (7.5 sq.mtr)
(ii) There shall be a separate bed for each resident
(iii) There shall be hygienic toilet and bath facilities @ one per 10 residents
(iv) The living area or carpet area per resident i.e. Including (i) above plus ancillary areas like kitchen, dining hall, recreation room, medical room etc. but excluding verandahs, corridors etc. (12 sq. mtr)
(3) Facilities- Every institution being funded under this scheme shall have further the following facilities:
(i) Residential area comprising rooms/dormitories-separately for men and women;
(ii) Adequate Safe drinking water and for ancillary purposes
(iii) Electricity, fans and heating arrangement for residents (as necessary);
(iv) Kitchen-cum-store and office;
(v) Dining hall;
(vi) Recreation facilities, television, newspaper and an adequate collection of books;
(vii) Activities for keeping the residents productively occupied;
(viii) First aid, sick bay and primary healthcare facilities.
(ix) Should be barrier-free with provision of ramps and handrails, and where necessary, lifts etc.
(4) Operational Standards- Following minimum standards shall be followed by the implementing agencies for the projects under the Scheme:
(i) Nutrition – adequate quantity, good quality, variety in food stuff (as per local conditions) containing an average of 1700 calories and 50 grams protein to be provided to the beneficiaries, every day.
(ii) Medical facilities/ Medicare- The project should have first aid kit (as advised by Doctor), glucometer, BP monitoring machine, weighing machine and medicines, as prescribed by a Doctor. As far as possible, the residence of the Doctor should be near the project. Regular Health Camps to be organized by implementing agencies in coordination with the District Administration. Arrangements is required to be made with the nearest Government hospital for emergency medical care
(iii) Recreation – At each centre the implementing agency must provide Books, 3-4 Magazines, 2-3 newspapers (in regional/ local language), Outings at nearby places (2 in a month)- religious/ cultural, Games like caroms, chess, cards, one cable connection, one computer with internet connection. All projects should have a separate room for reading for the residents.
(iv) Implementing agencies shall ensure that the services of minimum staff as prescribed in the Scheme are in available in each project.
(v) Security- necessary security arrangements to be made in the projects by the implementing agencies. Arrangement is required to be made with the nearest Police Station for security requirements.
(vi) Clothing – Keeping in view local climate, weather conditions and traditional norms all the residents must be provided with 4 pairs of clothing in a year.
(vii) Rooms – Properly ventilated rooms with sufficient space between the beds of the beneficiaries for their easy movement. Provision for storage of the belongings of the beneficiaries should be available in the homes. Floors should be anti-slippery. For destitute couples separate room may be provided as far as possible.
(viii) Bathrooms and toilets –Each project should have separate toilets for females and males. There should be at least one toilet with western style fixed / removable commodes. Each Home should have ramp facilities and railings for easy access to the residents at bathrooms and toilets, wherever required. Bathrooms and toilets must have anti-slippery tiles and railings for hand support.
(ix) Hygiene and Sanitation- All the rooms, veranda/ courtyard and kitchen must be cleaned at least 2 times a day. Bathrooms and toilets must be cleaned at least 3 times a day. Disinfectants must be used for infection control and ensure a sanitized environment. Hand washing facilities are prominently located. Hygiene measures (cleanliness of rooms, mosquito control measures) and waste segregation needs to be followed.
Annexure-II
No. of Sr. Citizen Homes underIntegrated Programme for Sr Citizens (IPSrC) across the country
Sr. No.
State/ UT
No. Sr. Citizen Homes
1
Andhra Pradesh
67
2
Gujarat
7
3
Kerala
3
4
Bihar
1
5
Haryana
12
6
Maharashtra
38
7
Odisha
79
8
Uttarakhand
1
9
Chhattisgarh
3
10
Himachal Pradesh
1
11
Jharkhand
2
12
Manipur
30
13
Puducherry
2
14
Punjab
1
15
Rajasthan
12
16
Telangana
19
17
Tripura
2
18
Goa
2
19
Karnataka
37
20
Madhya Pradesh
13
21
Meghalaya
2
22
Nagaland
2
23
Tamil Nadu
67
24
Arunachal Pradesh
1
25
Assam
35
26
Delhi
3
27
Mizoram
2
28
Uttar Pradesh
33
29
West Bengal
25
Grand Total
502
Annexure-III
Initiatives under AtalVayoAbhyudayYojana (AVYAY)
Integrated Programme for Senior Citizens (IPSrC)-Grant in aid is provided to implementing agencies for running and maintenance of senior citizen homes, continuous care homes, etc. Facilities like shelter, nutrition, medicare and entertainment are provided free of cost to indigent senior citizens living in Sr. Citizen homes.
RashtriyaVayoshriYojana (RVY)- for bringing near normalcy in the bodily functions of those BPL senior citizens who suffer from age related disabilities/ infirmities, by providing them with free of cost assisted living devices. w.e.f. 01.04.2020 special items like wheelchairs with commode, silicon foam cushion etc. are also provided under the Scheme, besides generic items like walking sticks, elbow crutches, hearing aid etc.
Senior Able Citizens for Re-Employment in Dignity (SACRED) Portal– Many senior citizens have experience, time and energy which can be used by the business enterprises looking for stable employees with experience. The Human resources cells of many private enterprises seek experienced but stable persons in certain positions. The portal allows bringing these people together by virtual matching of preferences. The portal has been launched on the occasion of International Day on Older Persons (IDOP) (01.10.2021).
Action Groups Aimed at Social Reconstruction (AGRASR Groups)– Elderly Self Help groups – The Senior Citizens are encouraged to form Self-Help Groups (SHGs), to provide them with a platform to share the time constructively with each other. To attain financial assistance under the scheme, SHGs will function as 'Action Groups Aimed at Social Reconstruction (AGRASR Groups)'. Such SHGs are formed of senior citizens, and may choose any suitable activity that keeps the Group financial sustainable.
Promoting Silver Economy –to encourage the entrepreneurs to think about the problems of the elderly and come out with innovative solutions, by providing uptoRs. 1 crore as financial assistance in the form of maximum 49% equity participation, through an open invitation on a portal namely Seniorcare Ageing Growth Engine (SAGE).
Channelizing CSR funds for Elderly care- This initiative has been launched to channelize CSR funds in an appropriate manner for elderly care projects. Under Schedule VII of Section 135 of the Companies Act, setting up old age homes, etc.and providing such facilities for Senior Citizens arethe approved items for CSR funding.
Awareness Generation and Capacity Building for welfare of Senior Citizens- Components like the National Helpline for Senior Citizens, Research, awareness, sensitization etc. for the welfare of senior citizens, spreading awareness and sensitizing the youth and other sections of the society towards the issues related to the elderly.
Help line for Sr Citizens on Toll free number 14567 namely 'Elderline' was launched on date 01.10.2021 for grievance redressal of Senior Citizens and to generate awareness about the Maintenance and Welfare of Parents and Senior Citizens (MWPSC) Act, 2007 and Government Policies.
This information was given by The Minister of Social Justice and Empowerment DR. VIRENDRA KUMAR in the Lok Sabha in a written reply today.
***********
MG/DKP/RK
(Release ID: 1847439) Visitor Counter : 401