Ministry of Women and Child Development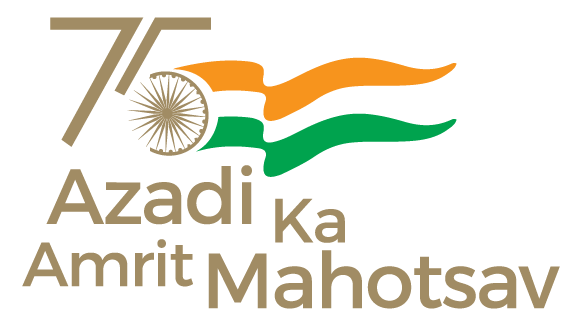 Nirbhaya Fund for Human Trafficking Survivors
Ministry of Home Affairs has issued an 'Advisory' on 06.07.2020 to all States/UTs on preventing and combating human trafficking especially during the period of COVID-19 pandemic.. The Advisory is also available on the website of Ministry of Home Affairs (www.mha.gov.in). A copy of the document is attached as Annexure-I. Ministry of Women and Child Development has also issued an Advisory on 23.10.2020 to all States/UTs on curbing and tackling human trafficking during the period of COVID-19 pandemic and also for the purpose of awareness generation. A copy of the same is attached as Annexure-II.
"Police" and "Public Order" are State subjects under the Seventh Schedule to the Constitution of India. The responsibility to maintain law and order, protection of life and property of citizens including investigation and prosecution of crime against women and children rests primarily with the respective State Governments. The State Governments are competent to deal with such offences under extant provisions of laws.
The Government has formulated a scheme namely "NALSA (Victims of Trafficking and Commercial Sexual Exploitation) Scheme, 2015 to provide legal services to address the concerns of victims of trafficking including women of all age groups and at every stage: i.e. prevention, rescue and rehabilitation.
The thrust of the scheme is to provide economic and social pathways for these marginalized groups so that they are socially included and thus get all social protection available to an ordinary citizen. The interventions of the legal services authorities should be to ensure the protection of the dignity of the victims which is as much their fundamental right to a life with dignity as of any other citizen. Legal services authorities include women survivors of human trafficking for the purpose of commercial sexual exploitation in the purview of assistance rendered by them.
The Ministry of Women and Child Development is implementing 'Ujjawala' scheme for prevention of trafficking and rescue, rehabilitation, reintegration and repatriation of victims of trafficking for commercial sexual exploitation across the country. State Governments are responsible for identifying districts that need immediate attention to address the issue of trafficking, as well as for furnishing proposal to the Central Government for seeking its support for that purpose, including under the Ujjawala Scheme. The objectives of the scheme inter alia include (i) providing rehabilitation services, both immediate and long-term, to the victims by providing basic amenities/needs such as shelter, food, clothing, medical treatment including counseling, legal aid and guidance and vocational training, and (ii) facilitating reintegration of the victims into the family and society at large. Under 'Rehabilitation' component of the scheme, grant is provided for setting up of Ujjawala Homes on rent, staff, food, medical care, legal aid, education and vocational training. Under 'Reintegration' component, grant is provided for setting up Half-Way Home, seed money and follow-up visits.
The State Governments/Union Territories (UTs) have notified their victim compensation schemes in terms of Section 357A of the Code for Criminal Procedure(Cr.PC). Further, in order to support and supplement the State Compensation Schemes, Ministry of Home Affairs had released Rs 200 crores as a one-time grant to State Governments/UTs in 2016-17 under the Central Victim Compensation Fund from Nirbhaya Fund. States/UTs use the fund to compensate victims of various crimes, including human trafficking. Specific details of victims compensated are not maintained at Central level. Amount allocated to States/UTs for the purpose is at Annexure-III.
This information was given by the Union Minister of Women and Child Development, Smt. Smriti Zubin Irani, in a written reply in Rajya Sabha today.