बदरी-केदार में नई विद्युत लाइन शुरू, दूर होगी बिजली किल्लत, मुख्यमंत्री ने किया प्रदेश में 13 ऊर्जा परियोजनाओं का लोकार्पण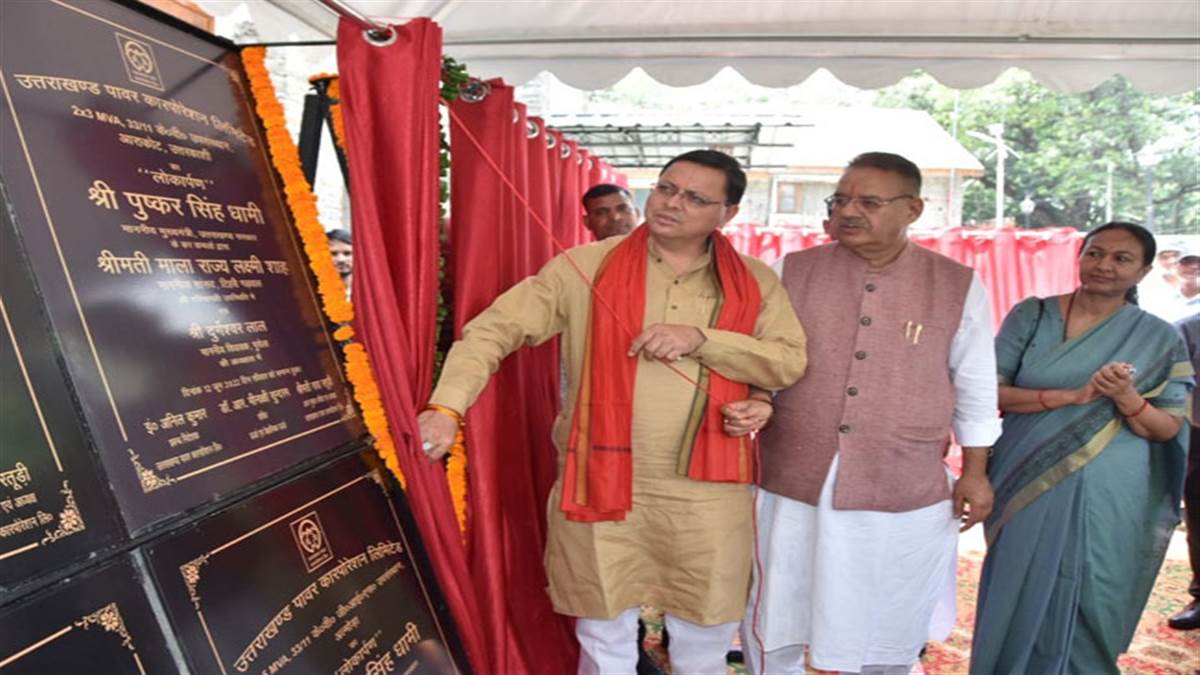 A step has been taken towards establishing Uttarakhand as an energy state. 10 new sub-stations and three new power lines have been set up in the state. The Chief Minister inaugurated the above projects on Sunday. These include new power lines in Badrinath and Kedarnath. This will strengthen the electricity system in the surrounding area including both the Dhams.
Various energy-related schemes were launched at the Janata Darshan Hall at the Chief Minister's residence. These include 13 projects of Energy Corporation and Pitkul. On this occasion, Chief Minister Pushkar Singh Dhami said that Uttarakhand has immense potential in the field of energy. Collective efforts will have to be made to make it an energy state. There is a need to work fast in the field of hydro power projects in the state. Energy is an important source of revenue for the state. The energy sector is important to make Uttarakhand self-reliant.
At the same time, Cabinet Minister Ganesh Joshi said that the state government is working fast for the overall development of the state. Special attention is also needed in the field of solar energy. He said that a plan should be made for the hill districts in the power sector. Additional Chief Secretary Radha Raturi, Managing Director of Energy Corporation and Pitkul Anil Kumar, Managing Director of UJVNL Sandeep Singhal, Additional Secretary Ahmed Iqbal, Additional Secretary Ranjana Rajguru etc. were present on this occasion.