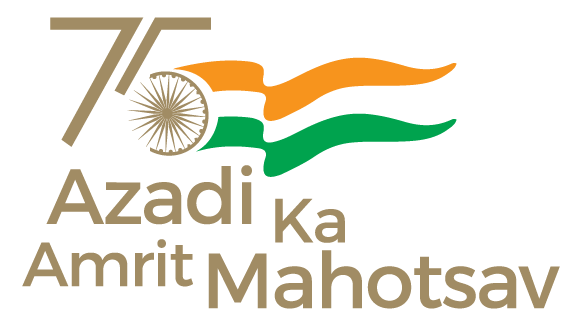 Mahatma Gandhi National Rural Employment Guarantee Scheme (Mahatma Gandhi NREGS) is a demand driven wage employment programme which provides for the enhancement of livelihood security of the households in rural areas of the country by providing at least one hundred days of guaranteed wage employment in every financial year to every household whose adult members volunteer to do unskilled manual work.
As per Schedule I, Para 4(1) of Mahatma Gandhi National Rural Employment Guarantee Act 2005, works under the sub-head III: Category C: Common Infrastructure [including for NRLM] compliant Self Help Groups – (ii) Common work-sheds for livelihood activities of self-help groups; and sub-head IV: Category D: Rural Infrastructure – (v) Construction of buildings for women self-help groups' federations at the village or block level are permissible activities.
As per the Schedule I, Para 25, sub-para (b) Self Help Groups can be involved for the purpose of concurrent social audit.
The Cluster Level Federation (CLF) under NRLM has been assigned as Programme Implementing Agency for implementation of plantation (Moringa) work, raising of Nursery (Moringa), road side plantation and also for facilitation in the Agri-Nutri garden works in convergence with NRLM. The Self Help Group women are also being engaged as "mate" for the works being taken up under Mahatma Gandhi NREG Scheme.
The responsibility of implementation of Mahatma Gandhi NREGA is vested with the Government of States/UTs. The Ministry has a comprehensive system of monitoring and review mechanism for Mahatma Gandhi NREGS for the proper implementation of the Scheme including curbing corruption under the Scheme. Some of the important elements of the above framework are listed below:
The Ministry regularly reviews the performance of the implementation of Mahatma Gandhi NREGS in States/UTs through various fora viz., Mid-Term Review, Labour Budget meetings, Labour Budget Revision meetings and Programme Review meetings. Further, Central Employment Guarantee Council and State Employment Guarantee Councils periodically monitor implementation of the programme.
National Level Monitors, Common Review Missions and Officers of the Ministry visit States/UTs at regular interval to review implementation of the programme. After the field visits, the findings/shortcomings and recommendations are shared with the States/UTs for appropriate action at their end.
Auditing Standards for Social Audit have been issued and States/UTs have been advised to establish independent Social Audit Units, conduct Social Audit as per Audit of Scheme Rules, 2011 and training of village resource persons for conducting Social Audit etc. Internal Audit Teams of the Department also conduct regular audit.
Steps have been taken to strengthen transparency and accountability which include geo-tagging of assets, Direct Benefit Transfer (DBT), National electronic Fund Management System (NeFMS), Aadhar Based Payment System (ABPS), Software for Estimate Calculation using rural rates for Employment (SECURE) and appointment of Ombudsperson in every district of States/UTs.
Steps have been taken for establishment of State Technical Cell at various level for qualitative monitoring and supervision of works under Mahatma Gandhi NREGS.
In order to ensure higher level of monitoring and oversight, National Mobile Monitoring System and Area Officer App have been introduced. In the former, attendance of workers on a particular work, where more than 20 workers are employed is taken daily along with a geo-tagged & time stamped photograph of theirs. The latter has been designed to ensure that field officials do conduct inspections in the requisite numbers and look into all the relevant aspects of the scheme.
In addition, Central and State Employment Guarantee Councils, District Development Coordination and Monitoring Committees (DISHA) and also PRIs take up the monitoring and oversight of the Programme.
This information was given by the Union Minister of State for Rural Development, Sadhvi Niranjan Jyoti in a written reply in Lok Sabha today.
****