GST Council's bleak review has papers worried, TV focuses on 'an intrusion that never was'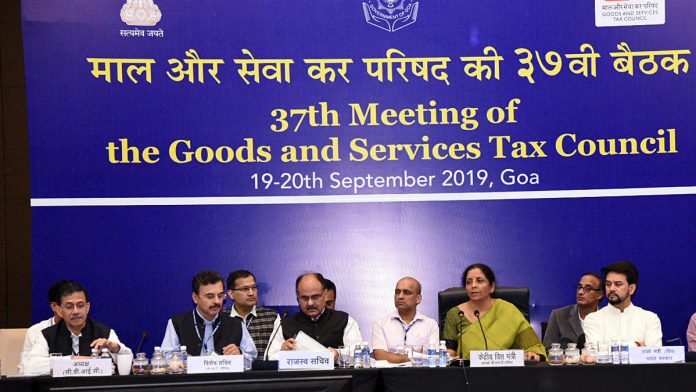 Most front pages focus on the Centre's GST Council review, as well as the announcement that the Citizenship (Amendment) Bill will be looked at next week in Parliament. Top papers also carried news about NASA crediting a Chennai-based techie Shanmuga Subramanian for spotting the debris of Chandrayan 2's Vikram lander in their recently released lunar images.
GST Council review: The Times of Indiareports that the GST Council's review includes a discussion with states about a "possible revamp of the goods and services tax, which may include bringing a few exempted items under levy". The Indian Express frames it differently in "GST Council rings first alarm bells on revenue", it writes that "in its first admission of strain" the GST Council has admitted to states that compensation cess collections have become a "matter of concern". The Hindu, too, uses a tone of concern in  "GST revenues not enough for State's compensation". It points out that the communication comes after several states have "publicly urged the Centre to transfer pending compensation payments".
Chennai techie & NASA:  The Hindustan Times leads with "Nasa finds Vikram lander… with help from Indian techie", elaborating how almost three months after ISRO lost contact with "the lander of India's second moon mission" Chandrayaan-2, NASA announced it had "located the debris of the Vikram lander on the lunar surface — after a tip-off from an Indian engineer". Express, too, leads with the positive reporton the Chennai-based Shanmuga Subramanian who claims "every white spot was Vikram for me'". Hindu's report emphasizes NASA crediting the Chennai-based freelance space observer while TOIinstead points out that "Isro played it down, saying Chandrayan-2 orbiter had already located the lander".
Citizenship Bill: "Govt, oppn set for CAB showdown", writes TOI, anticipating the "showdown" in Parliament over the Citizenship Amendment Bill. Hindu leads with a crisp "Citizenship Bill next week",  adding that "BJP cracks whip" as Defence Minister Rajnath Singh warns BJP's MPs against absenteeism.  Express, too, focuseson Rajnath's directive to his party members that "the Bill is as important as the legislation that did away with Article 370".